didn't stop and visit the home and gardens of
French Impressionist Claude Monet!
In several of the rooms, the furniture is painted the
same color as the walls.


The walls are decorated with his mass collection
of Japanese woodblocks... 231 in total. They
really inspired him and he love seeing them all
around his house!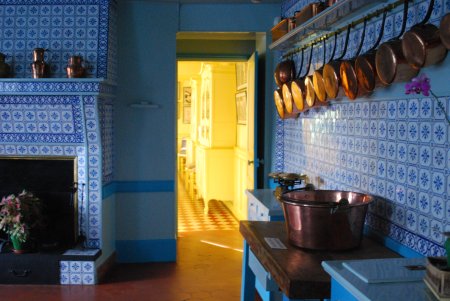 I get so inspired by the bright colors and the thought that I have
something in common with this great artist!
The garden is also filled with splashes of color everywhere you look!
His own garden, pond and Japanese bridge were the inspiration
for countless paintings.
I especially love the Water Lillies...
and the paintings he did of them.
I'm so inspired by the artist Caude Monet
and can't wait to see his house, gardens and
pond next September!